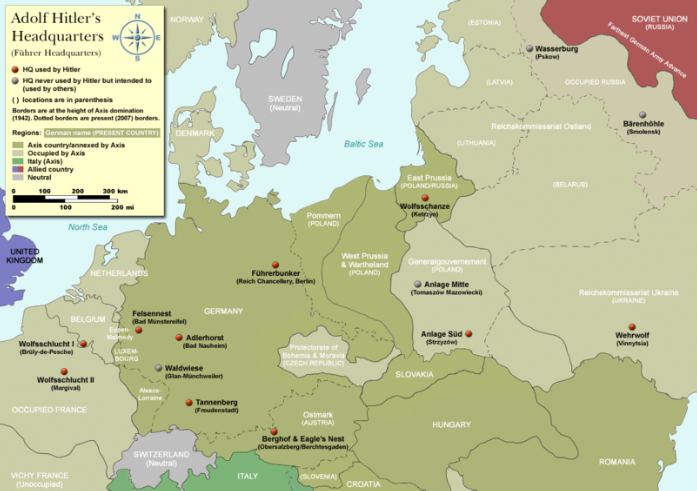 Adolf Hitler's Headquarters
(copyright Dennis Nilsson, en.wikipedia.org)
Sonderzug Amerika
Hitler used his Sonderzug for all kinds of journeys over the years. The most important use as a real FHQ was during the Polenfeldzug (the train travelled through Poland) and the Balkanfeldzug (the train stood at Mönichkirchen, Austria). The Sonderzug was the first FHQ. Although in 1940 Hitler started to use other headquarters, he still used the train. The magazine After The Battle published a short article about the fate of the train (published in 1977). It says that Hitler used the train for the last time when he travelled from FHQ Adlerhorst to Berlin on January 15, 1945. It was moved from Berlin-Tempelhof to the south, eventually to Bruck, south of Zell am See (Austria). In early May 1945 the Führerwagen (no. 10206) was blown up, as it was being moved to Saalfelden. The rest of the train joined Himmler's train Steiermark. The combination was called Brandeburg I and II, just before the capitulation. In May 1945 the train went to Pullach, south of München. There the US-army took over the train. In the 50's the remaining carriages were returned to the Bundesbahn authorities. In 1977 all but one of the carriages had been withdrawn from service and were destroyed. The last one, a sleeping carriage (no. 10222, renumbered 8940322) was, at that time, in use of the President of the Federal Republic. What happened to it since, I don't know.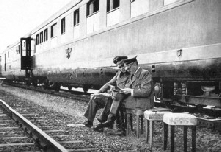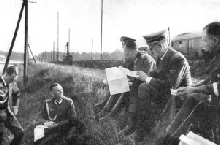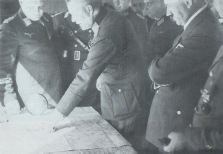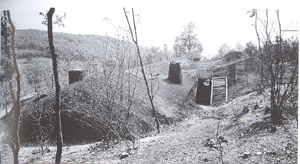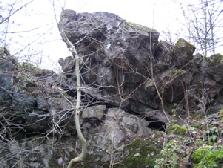 The Felsennest (left) and the Felsennest ruïns (above)
(picture: The Hitlerpages)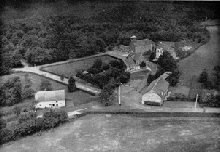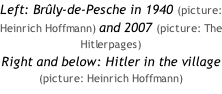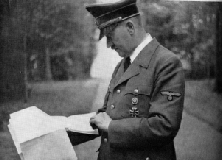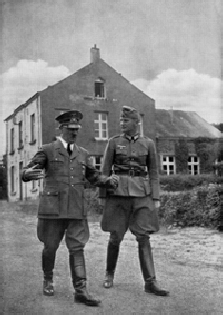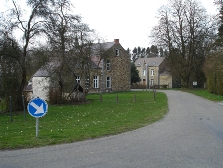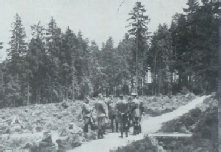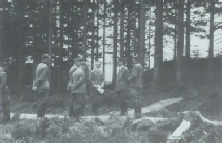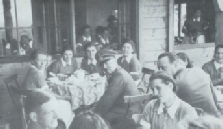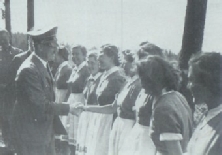 All pictures: Hitler at the FHQ Tannenberg in 1940.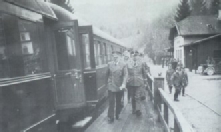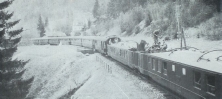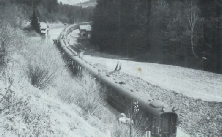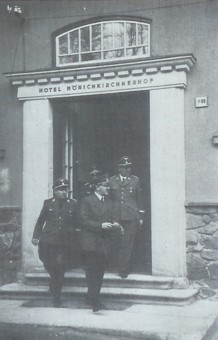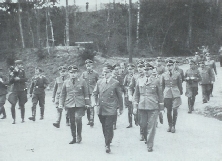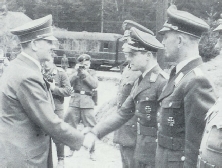 Left: Hitler's Sonderzug at Mönichkirchen
Centre: On the path leading to the station
Right: At the Mönichlirchner Hof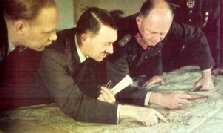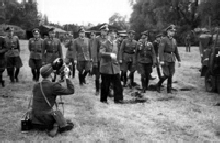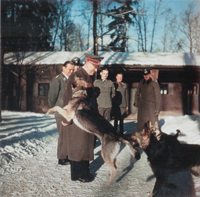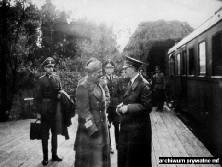 Left: Anlage Süd. Hitler meets Mussolini. Right: The site today.
Wehrwolf (Ukraine)
On July 16, 1942 the Führerhauptquartier was moved to the Russian Ukrain, about 8 kilometers north of Vinnitsa. He staid there until November 1, 1942. Between February 17, 1943 and March 13, 1943 Hitler was here too. MORE ABOUT WEHRWOLF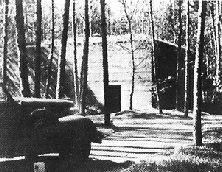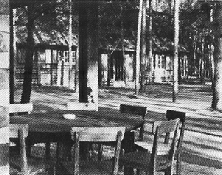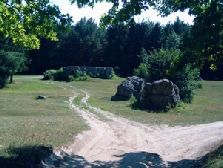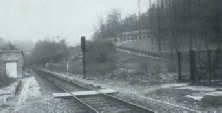 The Führerbunker of Wolfsschlucht 2 in April 1977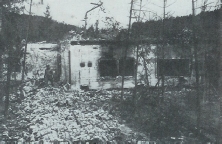 The Adlerhorst Führerbunker
after the war. The bunker is not longer there.